Are you looking for inexpensive professional development resources to grow your tech education toolkit? Consider giving Google's Teacher Education Center a try! Recently, I completed my Google Educator Level 1 Certification though Google's Teacher Training Center, a free resource designed to help educators train in Google's many powerful educational features.
As a teacher, I enjoyed the easy to use, self-guided training materials. Completing the Level 1 Certification helped me brush up on my Google Classroom and GSuite skills before the beginning of the school year. There are additional resources as well, including advanced courses, or program specific mini-tutorials.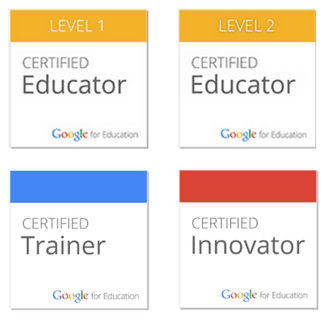 I'm looking forward to training on Google's CS First, a free coding curriculum for my middle school students this coming school year. One of this year's goals is to obtain my Level 2 Certification as well.
Are you an educator that has discovered a great low-cost or free tech education professional resource? We'd love to hear about your experiences in the comments below.